Adjustable Coolant Hose Systems
TUBOFLEX is a universal modular coolant hose system offering maximum flexibility. The wide range of hose joints, nozzles, connectors, Y-junctions and stop valves provides an optimum solution for every cooling and lubrication task.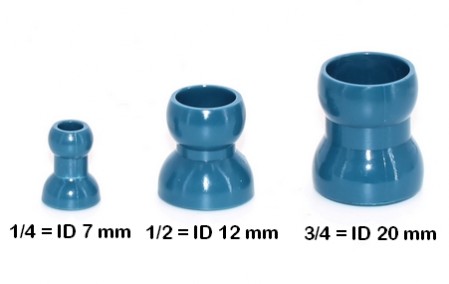 TUBOFLEX is available in 3 different sizes
TUBOFLEX is available in 3 different sizes 1/4", 1/2" and 3/4".
Can be used with coolants, fluids and air lines.
Suitable for all wet machining, spark erosion.Flow direction is easily and accurately
positioned with no spring-back. All parts are fully interchangeable
Manufactured from Acetal - non-conductive and chemical resistant.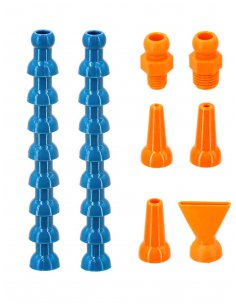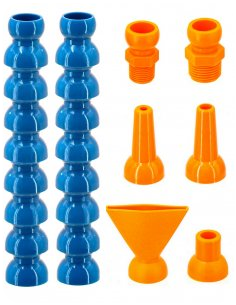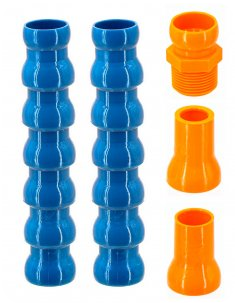 With the Flexi Mount system it's easy to build your desired mount.
Simply choose your attachment, flexible or rigid arm and your mounting base.
Thanks to the great versatility of the components, they are used in many industrial sectors, hobbies, lighting, photography and many others.

Secure Payments
We accept payments by bank transfer or credit card with PayPal

Fast Shipping
Fast shipping national delivery in 1-2 working days and internationals in 3-5 working days.

VAT:

Prices excluding VAT; the reference rate will be applied according to the country of destination of the goods to orders from private and business customers, if due.